Fast 6DS transmission to help Dongfeng Kaipute K6-ZD30 power light truck market
With fast

product quality and good user reputation,

Fast has

made efforts in the domestic light truck market to provide light truck transmission batching support for mainstream light truck manufacturers Dongfeng Motor. Which, 6DS40T / 60T Series transmission has become a high-end light truck Dongfeng

Kai Pute

K6-ZD30 models come standard with power, power Kaipu Te K6-ZD30 power light truck models become large coffee industry, to seize the commanding heights of the light truck market.

It is reported that the Dongfeng Kaipute K6-ZD30 model with the standard 6DS series transmission of the Fast, can be said to be the guarantee of the quality of the Dongfeng Kaipute K6-ZD30 model. This series of transmissions is the energy-saving, lightweight, environmentally-friendly product that Fast has created for the upgrade of domestic commercial vehicle transmissions. It has strong bearing capacity, all aluminum alloy housing, light weight, good fuel economy, and can effectively improve the service life. . At the same time, the main box is equipped with a high-performance three-cone synchronizer, which has high product reliability and good maneuverability, meets the needs of users for multiple cargo and fuel consumption, and ensures maximum user benefits.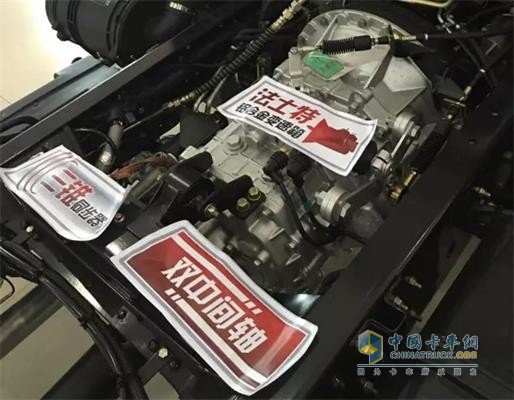 Dongfeng Capt. K6-ZD30 Model comes standard with Fast 6DS series transmission

In the listing activities in Wuhan, Shouzhou logistics company customers personally test drive Dongfeng Kaipute K6-ZD30 models, highly praised the Fast transmission, that Fast 6DS transmission shift light and supple, clear and smooth stalls , Beautiful appearance, in line with their use needs.

Known as "the city's first choice for professional logistics vehicles," the Dongfeng Kaipute K6-ZD30 models, light weight 360 kg, 1 cubic meter in volume, not only fuel-efficient, but also multi-pull goods. It is roughly estimated that using Dongfeng Capt. K6-ZD30 models can help users earn 30960 yuan more every year. In less than a few years, they can save users a new car. In the future, the Dongfeng Capt. K6-ZD30 will provide users with diversified choices in a number of specialized market segments such as refrigerated vehicles, vaccine vehicles, postal vehicles, flatbed vehicles, and livestock and poultry vehicles.

Our Wind Power Lighting Pole, Solar Street Lights Pole are made from quality sheet through bending, forming, automatic welding and hot galvanization. We can reach one-run machining length of 14m and can bend sheet of thickness up to 45mm. We adopt advanced welding procedures, automatically weld main joints and reach rank-II welding quality.

We have supplied our Wind Power Lighting Pole,Solar Street Lights Pole to Australia, Columbia, England, Kuwait, Iraq, Philippines, Pakistan and etc.

Wind Power Pole, Solar Lighting Pole, Solar Street Lights Pole, Wind and Solar Lighting Poles

Jiangsu Xinjinlei Steel Industry Co., Ltd. , https://www.steel-pole.com