Chongqing intelligent LED lighting or welcome opportunities
If LED lamps will replace traditional lamps in the future, it is the development trend of the lighting industry, then intelligent LED lighting is the sharp knife in the industry development trend. It is reported that following the adoption of intelligent system control of the opening and closing time of nearly 130,000 street lamps in Chongqing's main city roads in 2012, all district and county urban lighting will be intelligently managed in 2013. Chongqing's intelligent LED lighting will usher in new opportunities this year and enter a high-speed development channel.

Is intelligent lighting under construction just a concept of throwing?

People often see in science fiction movies that robots are not only smart but also have their own ideas and thoughts. Of course, this is just a wonderful fantasy about intelligence, but it is undeniable that today's intelligence has already made a lot of branding in human life, and the lighting industry is no exception. Chen Wei, general manager of Kangshu Technology LED Chongqing Sales Company, told the reporter of "Lighting Market": At present, most of the intelligent LED lighting in Chongqing still stays in the simple control of dimming and color temperature. When people come to light, the effect of people walking dark lights needs to establish an intelligent lighting system, and more needs the support of intelligent grid. This is undoubtedly a huge project. It is understood that it has been fully realized in Japan alone.

Then, can Beibei District of Chongqing City build the world's largest intelligent LED lighting system successfully? It is reported that the intelligent LED lighting system built in the area refers to the management through intelligent systems, which can be automatically opened according to the strength of natural light. Turning off the light can also automatically adjust the light intensity of the luminaire, and achieve on-demand illumination to a certain extent.

Some insiders said that the practice in Beibei District has played a role in the industry, and once again proves that intelligent lighting is an irreversible development trend, and at the same time applies related technologies to practice, for related technologies. The development of the development provides a reference. The installation of the intelligent lighting system in the district shows the attitude of the government's strong support, which will accelerate the development of intelligent LED lighting in Chongqing.

Market segmentation

In Chongqing, although LED lighting has only achieved simple intelligence, but conversely, does it mean that this is almost a blank market area?

LED luminaires have great advantages in the realization of intelligent lighting. The most important thing is that you don't have to worry about frequent damage to the luminaires. If you switch to traditional energy-saving lamps, the luminaires will only have a life of 1/6. Meet the needs of intelligent lighting. Lu Yongzhong, general manager of Chongqing Xinde Electronics Co., Ltd. lamented the reporter of "Lighting Market". I think that for Chongqing, this kind of intelligence is both an opportunity and a challenge. Chongqing has started in the developed area of ​​the LED industry later than the developed areas in the southeast. . Although there is government support, most companies do not have the core technology. Especially for small and medium-sized enterprises, they all know that it is a tempting cake, but they are suffering from the limitations of capital and technology.

A sales manager of a company who did not want to be named told reporters that the biggest problem in the LED industry is that they are bargaining each other, profit margins are greatly reduced, and intelligent LED lighting is undoubtedly a new direction.

Liu Zhi, Marketing Director of Chongqing Bangqiao Technology Co., Ltd. told reporters: It is said that this year the industry will enter a cold winter state. In fact, everyone is fighting for the same piece of cake. Why not jump out of this battlefield that has already killed red eyes and subdivide the market. Do specialization and create a blue ocean. As for intelligent LED lighting, we are all doing this product. How can we make our products stand out? Providing lighting solutions to increase product added value is undoubtedly a very good move. This is one of the opportunities that the industry can grab everywhere. .

Optimistic market outlook

Some analysts believe that the current intelligent LED lighting is still only a development stage in Chongqing, and pilots have only been carried out in a small part of the region, and the scale benefits have not yet been formed. If the government conducts timely and effective guidance at this time and introduces relevant policy support, this scale benefit will be spread from point to point to achieve the ideal state of intelligent LED lighting.

According to statistics, the revenue growth rate of LEDs has slowed down in 2012, because a huge market has not yet fully opened. Once the market is stimulated, LED companies will face a huge profit space and enterprise development space. This market is Intelligent LED lighting market.

The market is currently mainly used in engineering lighting, medical lighting, commercial lighting and other fields, and the home smart lighting market has not yet opened. According to industry insiders, to achieve this, the existing production costs must be reduced by a factor of 10, and this is still difficult for the current technology maturity, and it is also a problem that the LED industry needs to solve in the future development process.

As we all know, intelligent equipment has become almost a must-have for the public in this technological era. From ordinary mobile phones to smart phones, more and more areas are increasingly intelligent. Therefore, for the intelligentization of LED lighting, the industry is also optimistic, and believes that the prospects are good, is the industry development trend.

Concrete Pile Mould:

Concrete Pile Mould is a kind of steel mould, it is mainly apply to Concrete Pile Plant to produce Concrete Pile including Centrifugal Reinforced Technology (PHC ) Concrete Spun Pile, Concrete Hollow Square Pile, U sheet Pile for river bank piling etc.

Our Mould Advantages:

1. Mould's tongue-and-groove is designed by the dislocation of upper and lower shell boards, matchboard is plane surface. Slurry does not leak and it is easy to clean mould.

2. The tyre is "T" type forgings. Tyre and its support plate are as whole.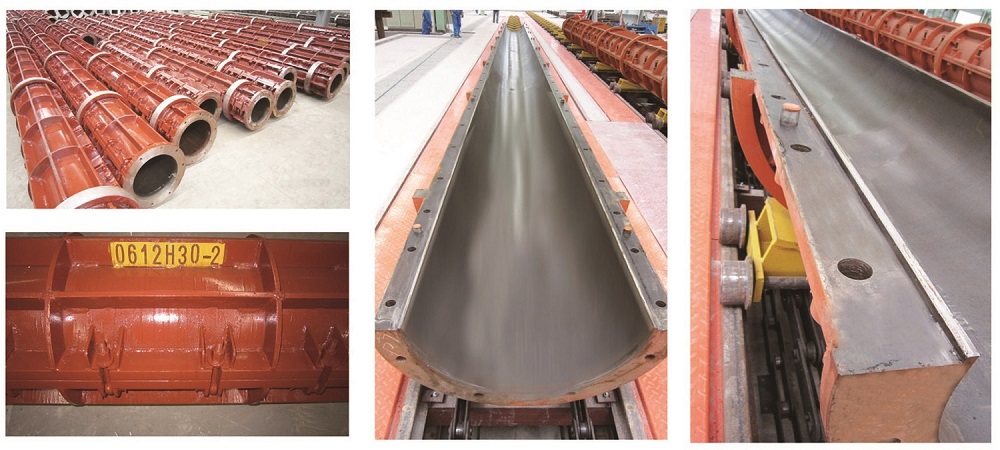 3. Self-developed six-meter press machine of mould inside shell. The inside shell seam extends from 2 meters to 6 meters, to minimize welds and mould strength and improve the external appearance of the products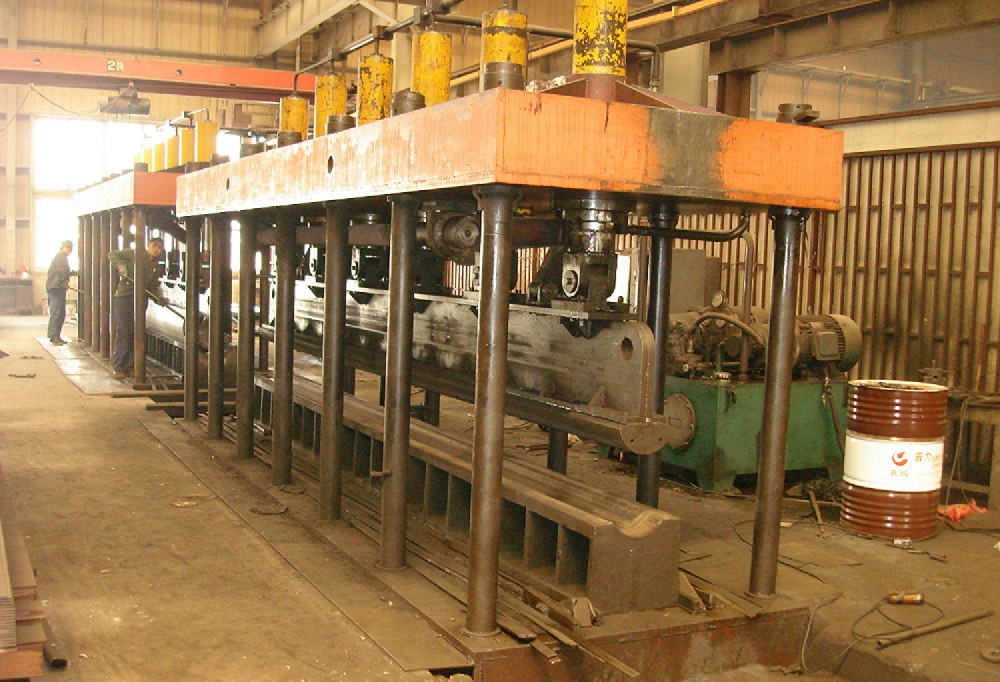 4. Welding process uses CO2 arc shield welder which makes its appearance simple and weld seam neat. Our company cooperated with colleges to introduce [robot welding project".

5. Long lathe, manufacture the whole set mould under fifteen-meter length, greatly increases concentricity of the tyre and flange.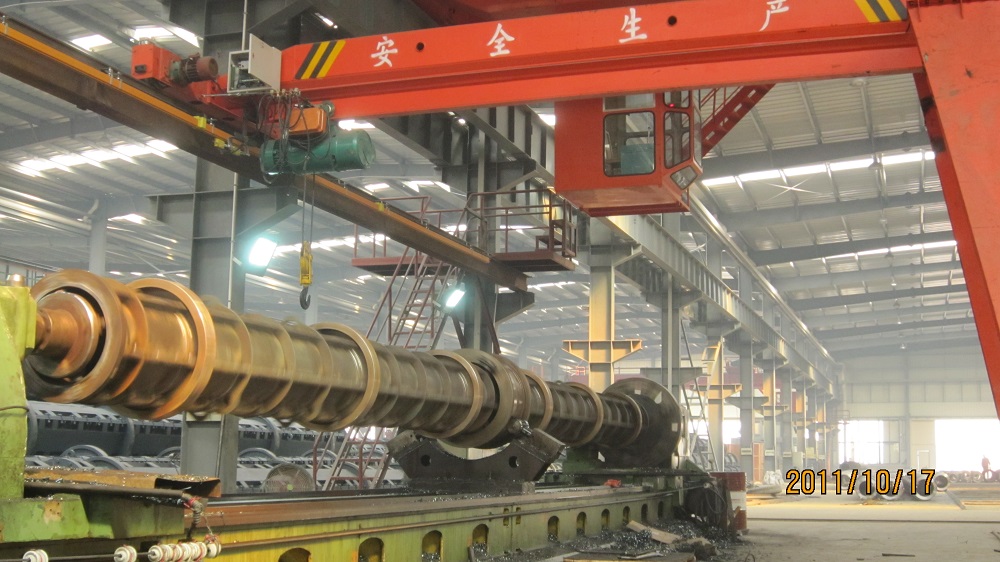 We can customize for you. If you have any questions, please contact with us directly. Concrete Pile Moulds are produced by High Quality and Esay transportation, quick assembling, good rigidity and smooth working. Welcome you can visit our Factory.For inqury,Please send mail directly to us.













Steel Mould,Concrete Spun Pile Mould,Concrete Square Pile,Prestressed Concrete Pile Mould

Jiangsu Haiheng Building-Materials Machinery Co.,Ltd , https://www.jshaiheng.com