Forged Factory Custom Made Metal/Steel/Aluminum Precision Forging Part
Processing Object: Metal
Molding Technics: Pressure Casting
Material: Steel
Surface Treatment: Sand Blasting
Standard: ASTM
Shipping Port: Qingdao, China
Delivery Time: Within 20 Work Days After Prepayment
Supply: Drawing Design
Production Process: Forging and Machining
Trademark: RM or Customer′s Brand
Specification: As Drawing
Molding Style: Forging
Application: Machinery Parts
Heat Treatment: Normalizing
Forging Tolerance: +/-0.2mm
Certification: RoHS, ISO 9001:2008, Ts16949:2009
Weight: 0.1-500kg
Technics: Forging
Size and Design: as Per Customers Requirement or Sample
HS Code: 87089910, 7326909000
Transport Package: Based on Customer′s Request
Origin: China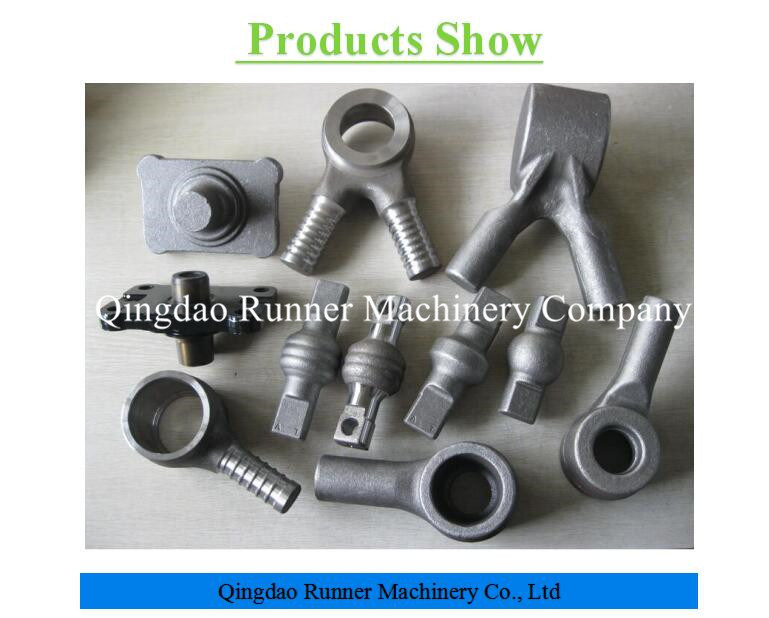 Forged Factory Custom Made Metal/Steel/Aluminum Precision Forging Parts

A. Item: Hot precision forging parts

B. Drawing: As your requirement

C. Surface; Anneal, quenching, tempering

D. Material: #45steel, carbon steel.

E. Product: forging parts, pipe fitting, flange,

Machine Parts

, pump parts, etc.

G. Technology: Forging

H. Advantages: Delivery on time, according to the demand for materials

I. Packing: Wooden case or as your requirement.

J. Delivery within 20 days after receiving last confirm information.

Major products:
forge; forging; forging process; forged steel; metal forge; open die forging; drop forging; drop forged; hot forging; steel forge; forging metal; forging hammer; forging machine; upset forging; closed die forging; forging companies; cold forging; die forging; drop forged steel; cold forging process; forging equipment; forge press; forging stainless steel; forged aluminum; hammer forging; forging manufacturers; forging die; forging operations; forging products; casting and forging; ring forging; forging parts; closed die forging process; close die forging; forging material; press forging process; forging and casting; metal forging process; forging manufacturing process; roll forging; metal forgings; forged aluminium;Â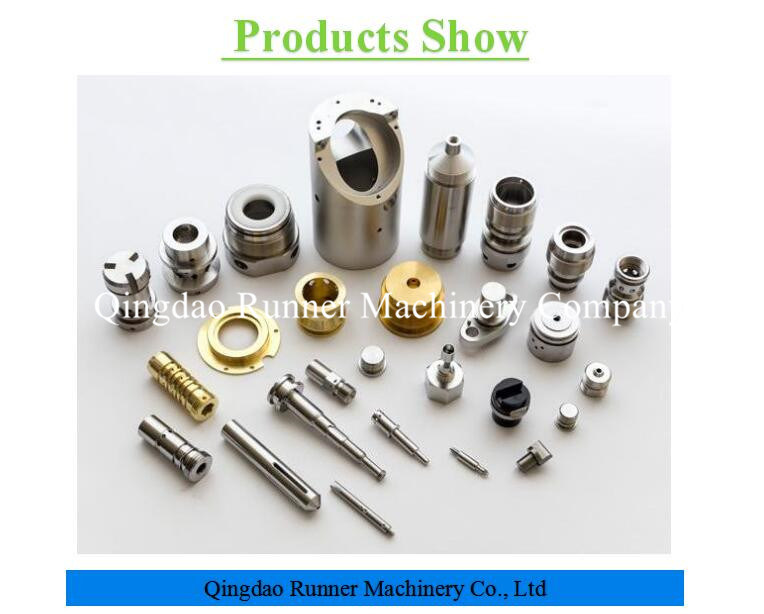 Forging: We can provide forged ring, open-die forging, forged shaft, forged bush, forged shape, drop forging, precision forging, hot-pressed part, upset forging, hot-upset part, forging casting, forged disc, perforated disc.

Material specification:

1. Carbon & low alloy steel;

2. Stainless steel;

3. High alloy & wear resist steel;

4. Gray iron; Ductile iron;

5. Malleable iron;

6. Alloyed cast iron;

7. Aluminum alloy;

8. Cooper alloy;

9. Zinc alloy

Forged Factory Steel/Aluminum Precision Forging Parts

Range of casting weight: 0.50kg-450kg

Our company advantage:

1. Technicians and Operators have more than 30 years experience in forging industry.

2. Rich experience in different material: carbon steel, alloy steel, stainless steel, duplex stainless steel, aluminum, copper, titanium&alloy, nickel alloy and other nonferrous metal.

3. Range of forging weight: 0~60kg by closed die forging; over 200kg by free forging.

4. Heat treating:Â  Normalizing, Quenching, Tempering

5. Surface treating: Shot blasting, Hot Dip Galvanized, Electroplating, Oxidation, powder coating, Passivation.

6. Long time cooperation with many well known world-class corporations such as Samsung, Buhler, Ford Motor, Dhollandia, Emerson and many domestic enterprises.

7. OEM value added service: precise machining and assembling as per drawings or your requirements.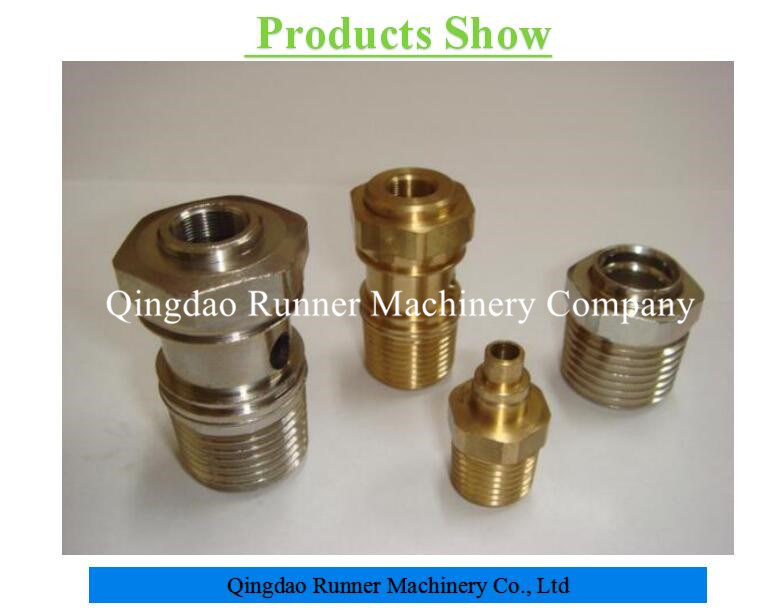 Features: Forging
1) Materials: Gray iron, ductile iron, malleable iron, carbon steel, Alloy steel, stainless steel, aluminum, bronze, brass, etc.
2) Standard: JIS, DIN, ASTM, BS
3 ) Surface treatment  :Electro Zinc Plating Hot deep zinc plating, Electrophoresis, Powder
coating, Painting ,Shoot blasting etc.
4) Weight: 0.1 -10,000kg
5) Processes : Forging ,Sand Casting, Investment Casting, Precision Casting, CNC Machining.
6) Manufacturing equipments: three die-forging product lines (3 ton stamp forging hammer product line, 1000 ton friction product line, 1250 ton press product line), various loose hammers and cylinder parts , automatic control ring forging machine, heat treatment cellar, digital control fibre natural gas car furnace, standing machine tool, machine tools, standing miller, Â standing drill machine, bench drill machine ,CNC machining centre etc
7) Testing equipment: Supersonic inspection machine, Supersonic flaw detecting machine , physics and chemical analysis.
8)Services
a) Also can design and manufacture forged according to the customers' requirement
b) ISO9001 quality control and inspection
c) In house & Third Parties
d) Ordering and warehousing
9)Packing: Wooden cases or according to customers' needs
MOQ
100PCS
Price
FOB, CFR, CIF;Â Â Â 1.10~2.60USD/PCS
Port
Qingdao
Payment
L/C, T/T
Supply Ability
500 meric tons per month.
Delivery Time
Within 30 Working Days
Packaging
Paper carton, Wooden box, Steel pallet or Customized
Shipping
By Sea
Our Other Products: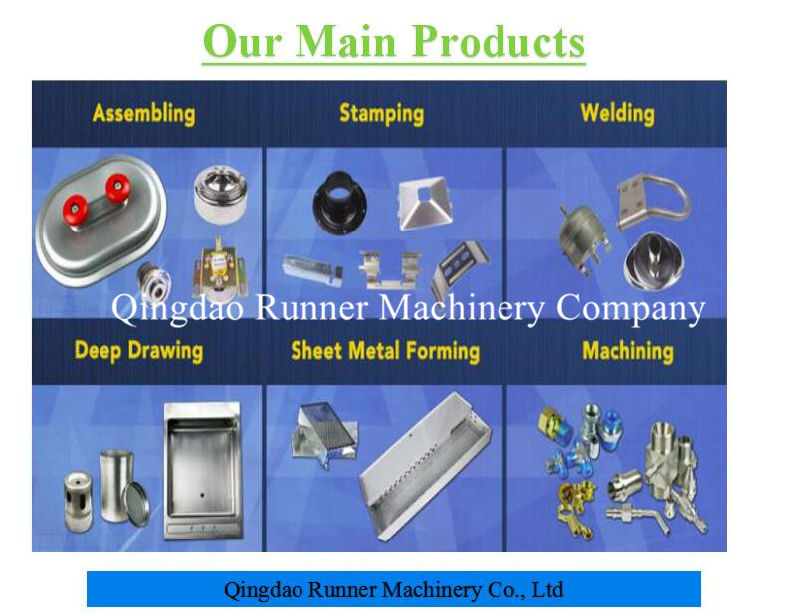 Advantages:

1.Good mechanical properties;

2.High tensile strength;

3.Well-closed formation;

4.Comparative price;

5.Customized services, manufacturing according to your specific requirements.

Forging:

 We can provide forged ring, open-die forging, forged shaft, forged bush, forged shape, drop forging, precision forging, hot-pressed part, upset forging, hot-upset part, forging casting, forged disc, perforated disc.

 

Material specification:

1. carbon & low alloy steel;

                                         2. stainless steel;

                                         3. high alloy & wear resist steel;

                                         4. gray iron; ductile iron;

                                         5. malleable iron;

                                         6. alloyed cast iron;

                                         7. aluminum alloy;

                                         8. cooper alloy;

                                         9. zinc alloy

Forging Equipment:  

                    

2500Ton Double Disc Friction Press Machine

1600Ton Double Disc Friction Press Machine

1000Ton Double Disc Friction Press Machine

630Ton Double Disc Friction Press Machine

400Ton Double Disc Friction Press Machine

Sawing Machine                            

Shot Blasting Machine                      

Air Hammer                              

Punch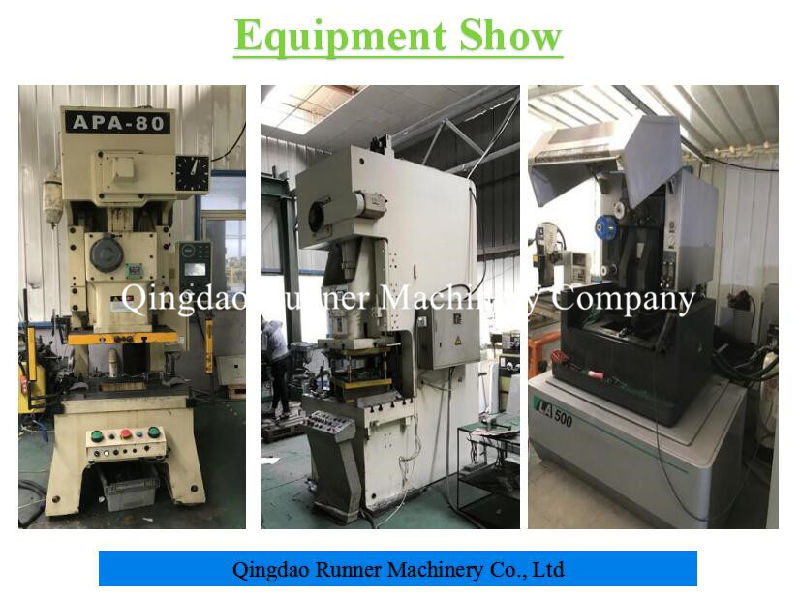 Product Application Fields:

             

Construction Machinery                    

Agriculture Machinery                  

Mining Equipment                     

High-Speed Rail                        

Automobile Industry                     

Petrochemical                           

Energy                                    

Shipbuilding                           

General Machinery 

Range of casting weight:

0.50kg-450kg

Heat Treatment:

Normalizing

                             Quenching

                             Tempering

Can provide machining services: turning; milling; grinding; drilling; inserting; broaching; boring; polishingSurface preparation: passivation; polishing; plating; coating; painting; zinc phosphate; dacrotized/dacromet technology
Features:Â 
1) Materials: carbon steel, Alloy steel, stainless steel, aluminum, bronze, brass, etc.
2) Standard: JIS, DIN, ASTM, BS
3 ) Surface treatment  :Electro Zinc Plating Hot deep zinc plating, Electrophoresis, Powder
coating, Painting ,Shoot blasting etc.
4) Weight: 0.1 -10,000kg
5) Processes : Forging, CNC Machining.
6) Manufacturing equipments: three die-forging product lines (3 ton stamp forging hammer product line, 1000 ton friction product line, 1250 ton press product line), various loose hammers and cylinder parts , automatic control ring forging machine, heat treatment cellar, digital control fibre natural gas car furnace, standing machine tool, machine tools, standing miller, Â standing drill machine, bench drill machine ,CNC machining centre etc
7) Testing equipment: Supersonic inspection machine, Supersonic flaw detecting machine , physics and chemical analysis.
8)Services
a) Also can design and manufacture forged according to the customers' requirement
b) ISO9001 quality control and inspection
c) In house & Third Parties
d) Ordering and warehousing
9)Packing: Wooden cases or according to customers' needs
MOQ
100PCS
Price
FOB, CFR, CIF;Â Â Â 1.10~2.60USD/PCS
Port
Qingdao
Payment
L/C, T/T
Supply Ability
500 meric tons per month.
Delivery Time
Within 30 Working Days
Packaging
Paper carton, Wooden box, Steel pallet or Customized
Shipping
By Sea
Our Major Products:
wrought iron forging;
metal stamping forging;
steel forgings;
drop forged steel forging;
alloy steel forgings;
alloy steel forging;
carbon steel forgings;
metal forging;
forged metal forging;
aluminum forging;
hot forging;
cold forging;
die forging;
drop forging;
hot steel forging;
hot forming forging;
precision forging;
sheet metal forging;
roll forging;
iron forging;

Payment and Shipping: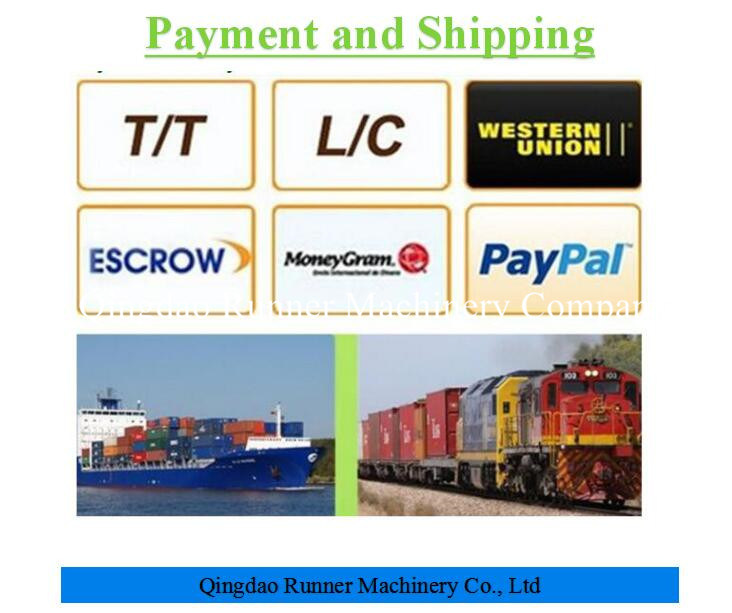 Engine Parts,Parts,Spare Parts

Fenghua Jade Motor Co., Ltd. , http://www.engines-world.com